Cobbler is a many-in-one business tool for talent agencies and creative studios. Thinks like a producer. Looks like a lucid dream.
Guaranteed to rein in chaos by at least 93%
For Reps
Cobbler is your best producer, cloned. Add one human to Cobbler, and you'll finally run a scalable business with ease.
For Studios
Cobbler makes custom quotes and invoices that look as good as you do, allowing maximum time to do what you do best—create.
Cobbler is your best producer, cloned. Add one human to Cobbler, and you'll finally run a scalable business with ease.
Change your path:
We hacked many tools over the years and then cobbled together the best bits to form one powerful, intuitive tool. It's the only platform made for commission-based industries like ours that ensures everyone gets a fair piece of the pie.
Manage clients smoothly. Let them choose their own licensing packages with a few clicks. Quote in multiple ways and fast. Create and send gorgeous quotes and invoices in your own brand.
Cobbler thinks like us, works like us, and gives us maximum time for people, chaos, creation and staring out the window.
Cobbler is your shortcut to freedom.
Quote once, feed many.
Cobbler thinks like you do. View margins at-a-glance, split up single line items into unlimited pieces and get detailed breakdowns on who gets what.
Finally, a quoting system for commission-based talent agencies. 

A born negotiator.
Send multiple license and usage options at once.
Let clients build out their own usage packages.
Get automated reminders for expiring usage, so you're ahead at every step.

Cobbler works while you sleep.
Cobbler thinks locally and globally with simple timelines, easy-to-follow milestones for delivery and approval, and multiple timezones included by default.

Administration made desirable.
Every single touchpoint is branded and designed and can be saved, printed, or viewed online. So you'll look good in every format.

Cobbler keeps you organised and collected.
Set up a portal for each job and house negotiations, emails and notes in the one spot. Clients will see what they've always seen, but you'll see the magic behind-the-scenes with one window for every view.

Spot tomorrow's opportunities with an intuitive CRM.
Cobbler comes with an intelligent, easy-to-tackle pipeline. Simple to run-through. Fulfilling to use. And intuitive because it was built for industries like ours.

Everyone under one roof.
Manage and onboard all your staff, artists, and vendors. Supports agency grouping, artist check-ins and Recipient-Created Invoices.
Comprehensive Post-Production
Keep track of what jobs need to go on socials or folios. Also includes a built-in license tracker to follow up or renew licenses about to expire.
Deep Xero Integration
Push invoices and RCIs to Xero straight from Cobbler. Bring in all your custom account codes and tracking categories as well.
Insights at your fingertips.
Need to prepare for a busy period? Want to know if a lull is a one-off or ongoing trend? The cobbler dashboard and reporting system is your safety net.
Dedicated Support and Onboarding
Work directly with founding product team who actually understand how your business works and how to get you set up for success.
Fast.
Cobbler is a natively designed web app built on the Ruby on Rails development framework and moves as quickly as your deadlines.
Features & Pricing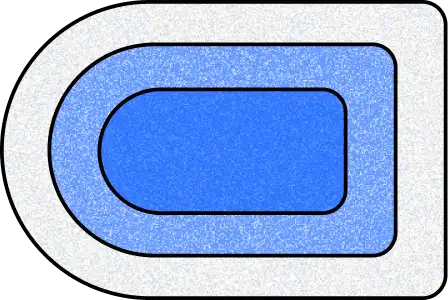 One Size Fits All
Produce everything from an editorial piece to a complex animation or photo shoot.
Commission-First
The first quoting tool with in-built support for agent commissions.
A CRM for Humans
Gamify your marketing efforts as a team and never lose touch with a client or lead.
Built for Licensing
Allow clients to build their own quotes by providing multiple usage options.
Markup Modes
Split up a single line item to as many parties as you need. See what money is going where.
Multiple Time-Zone Support
Detailed milestone schedule maker with automatic time-zone adjustments.
Built-in Chat Module
Directly communicate with your client without leaving Cobbler.
Customised Invoicing
All documents are sent as beautiful websites using your brand with print to PDF support.
Your own Subdomain
Each Agency account gets its own agencyname.cobbler.app subdomain.
Multi-currency and Tax Support
Bring in as many currencies and bank accounts as you like and set up rules for how they are applied.
Multiple Location Profiles
Add profiles for as many regional offices as you like.
Commencement Invoices
Get Up-front payment on your jobs.
Staff Management
Manage your entire team with multiple access and approval levels.
One-click Approvals
Get quick client approval with time-stamping and IP tracking.
Invoice and License Trackers
Track overdue invoices and licenses.
Unlimited Revisions
Create and keep track of as many versions of an estimate as you need.
Kill Fee and Discount Support
Implement customisable kill fee tables according to job type.
ASF Support
Support for agency service fees and multiple commission structures.
Recipient-Created Invoices
Full support for RCTIs, including exchange rate adjustments.
Artist Advances and Expenses
Support for artist expenses and fees advanced to artist, including reconciliation.
Customisable Templates
Templates and customisable content galore. Everything you see is editable and dynamic.
History
View full logs and history per job to see who did what, when.
Resource Tracker
Attach contracts, external urls etc.
Contact Tracker
Track contacts as they move across companies.
Customisable T&C's
BYO T&C's, and support for optional special/customised conditions.
Health Tracker
Custom dashboard using our unique agency health tracker.
Extras and Overages
Need something a bit extra? Keep track of all additional client requests.
Everything Together
Keep detailed project scope and deliverables so nothing falls between the cracks.
Job Graveyard and Purgatory
For those jobs that didn't go your way...
Wip it
Get a birds-eye view of all active jobs, estimates out for approval and new enquiries.
Built-In Email
Easily send paperwork via email directly from Cobbler with rich formatting options.
Booking Forms
Keep your talent on the same page with their jobs and bookings.
White Labelled
Your Logo, your T&C's, your images, your brand.
Line Item Library
Bring your own catalogue of line items and work your own way.
Talent Catch-Ups
Log notes from 1-on-1's, and ensure everyone feels the love on the regular.
Post-Production Modules
Forget your spreadsheets. Track things like social media scheduling, folio updating and expiring licenses all from within Cobbler.
Integration with Xero
Push invoices and RCIs directly to your Xero file with support for your unique account and tracking codes.
Custom Reporting
Run detailed reports on agency fees. Quickly see your top clients, artists, and more.
Quick
Built as a native web app on the Ruby on Rails framework.
1-on-1 Onboarding
Get onboarded directly with the founding product team, including data import.
Email, Slack, and Zoom Support
Unlimited support when you need it.
Custom Development
Have a super-specific way you work on something? We can adapt the app to suit (additional fees apply).
Price:
$100 USD
per user/month
Five user minimum.

Price includes 1-on-1 onboarding, data transfer + input, plus unlimited ongoing support.
Reps

license(s) left*
18/20
*Cobbler will take on a maximum of 20 agencies for the first 12 months
Designed for The Jacky Winter Group, now shared with friends.
See the guy to the right? That's me, Jeremy—founder of The Jacky Winter Group. Over the past 17 years, I've spent countless hours on the web, searching for a system that'd take care of the administration for a business like ours. Alas, it was nowhere to be found. So, after many, many hours of tinkering, hacking and refining, I wished the unicorn into existence and developed Cobbler—a phenomenal mash-up of intuitive systems that automates the thinking of your best producer and agent.
Jeremy Wortsman, Founder of Jacky Winter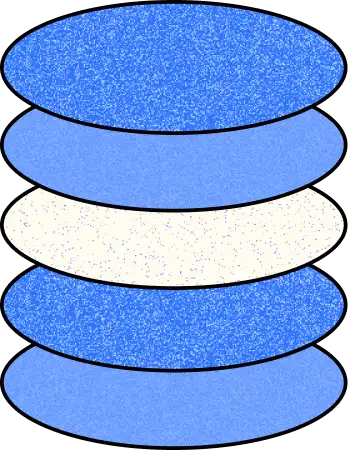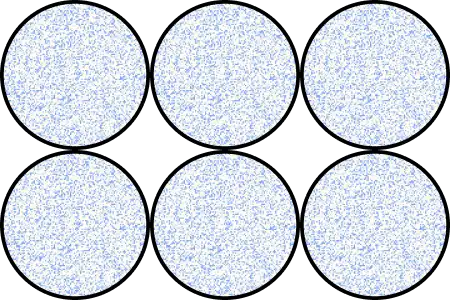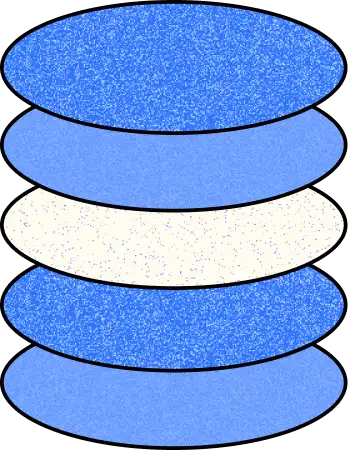 0
days since last incident
Don't just take our word for it
Cobbler has streamlined our agency, reducing human error rates through systematic processes. Things like online quote signing and shared job sheets ensure no surprises with rates and invoices.
Rachael Hart
Founder, Hart & Co
Cobbler is the secret sauce that has consistently given our artists an edge. In addition to the days of time it saves when quoting and managing jobs, there's nothing quite like the buzz when a client compliments your paperwork!
Bianca Bramham
Managing Agent & Producer
Cobbler has been key to our success in winning new business and retaining repeat clients. We love the ability to see custom reports so we can sense check where our team is, and identify opportunities.
Jes Harris
Lead Producer
Cobbler is so fresh out of the oven that we're still gathering testimonials! Perhaps you could be our next client? Drop us a line at [email protected] to learn more.
Maybe you?
Drop us a line!